We have recently made the decision to discontinue the Utillian 421, we have found our customers have been having issues breaking the glass mouthpiece and have enjoying other vaporizers around the same price point a lot more.
We recommend checking out our most similar vaporizer the "GrindHouse Shift". The GrindHouse Shift has a similar heat up time and does not include any glass parts as well as it can be used with concentrates. Press Here To View The Shift Vaporizer
The Utillian 421 vaporizer is the newer and better version of Utillians top selling vaporizer the Utillian 420. The 421 has 2 more pre set temperatures then the 420 making it 6 pre set temperatures in total. The device has also been designed with a bigger battery and airflow control while still keeping the handy digital display and glass mouthpiece!

The Utillian 421 features 6 pre-set temperatures that will display the exact degrees on the LED screen located on the top of the device. This device also features a ceramic heating chamber and conduction heating style which allows the device to heat up to vaporization temperatures in just 60 seconds. Enjoy simple and smooth sessions anytime needed!

Inside the Utillian 421 features a 2300 mAh battery. This vaporizer averagely takes 90-120 minutes to fully charge and on a full charge the device will last you 60 minutes of vaporizing.

Concentrate Or Herbal? Herbal
Size? Height: 4.5" | Width: 2"

Conduction Or Convection? Conduction
Chamber Capacity? 0.1g - 0.4g
Medical Grade? Yes
The Utillian 421 comes apart for easy cleaning and maintenance. Simply take the device apart, and clean all non-electronic parts with a microfiber cloth and isopropyl alcohol. Rinse all non-electric items with water to remove all traces of the alcohol. Then allow everything to dry completely and you're ready for a session.

1 - Utillian 421 Vaporizer
1 - Mouthpiece

Heat Shield

1 - Packing Tool
1 - Screen Set
1 - USB Cable
Utillian offers a 1 year warranty that covers manufacturer defects within the warranty period. The warranty will be valid for any original Utillian Vaporizer, regardless of where it was purchased. Defects due to normal use or wear are not covered by the warranty.
All warranty claims will need to be processed through Utillian's website. Utillan averagely takes 3-7 days to fix or replace your device.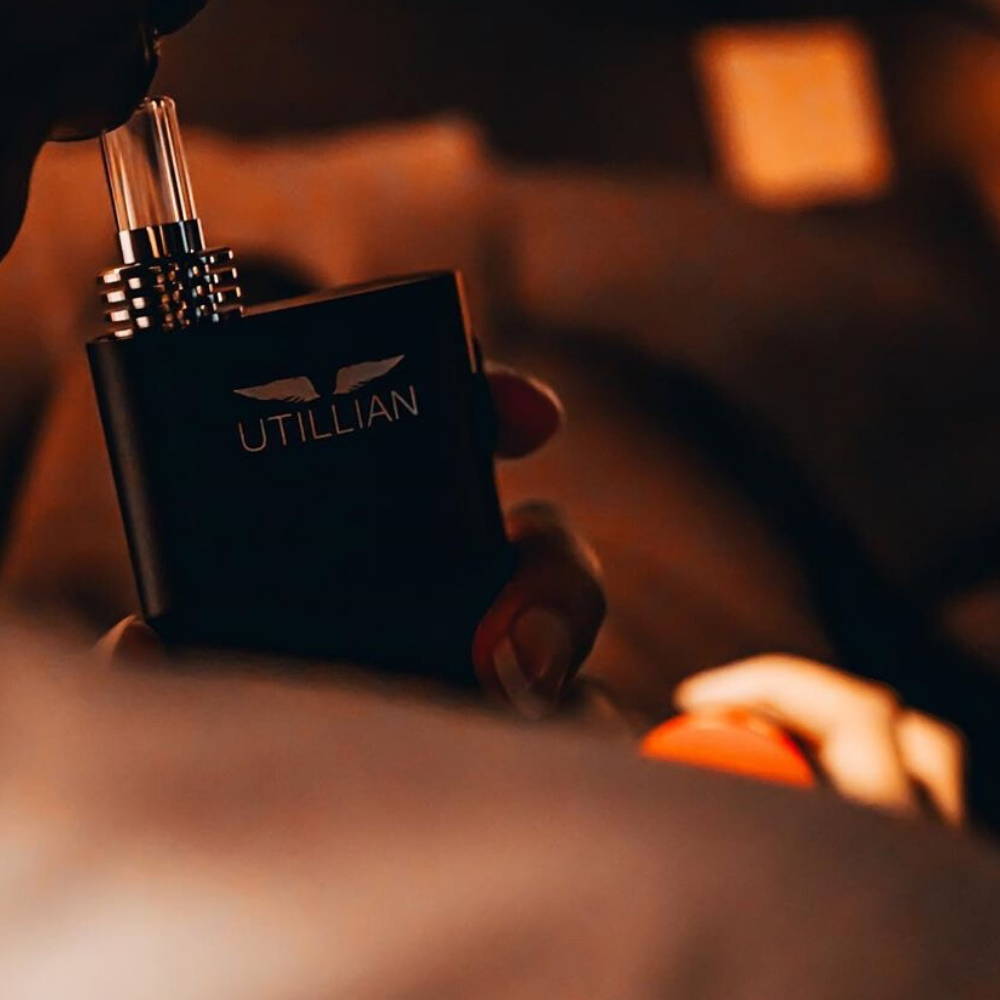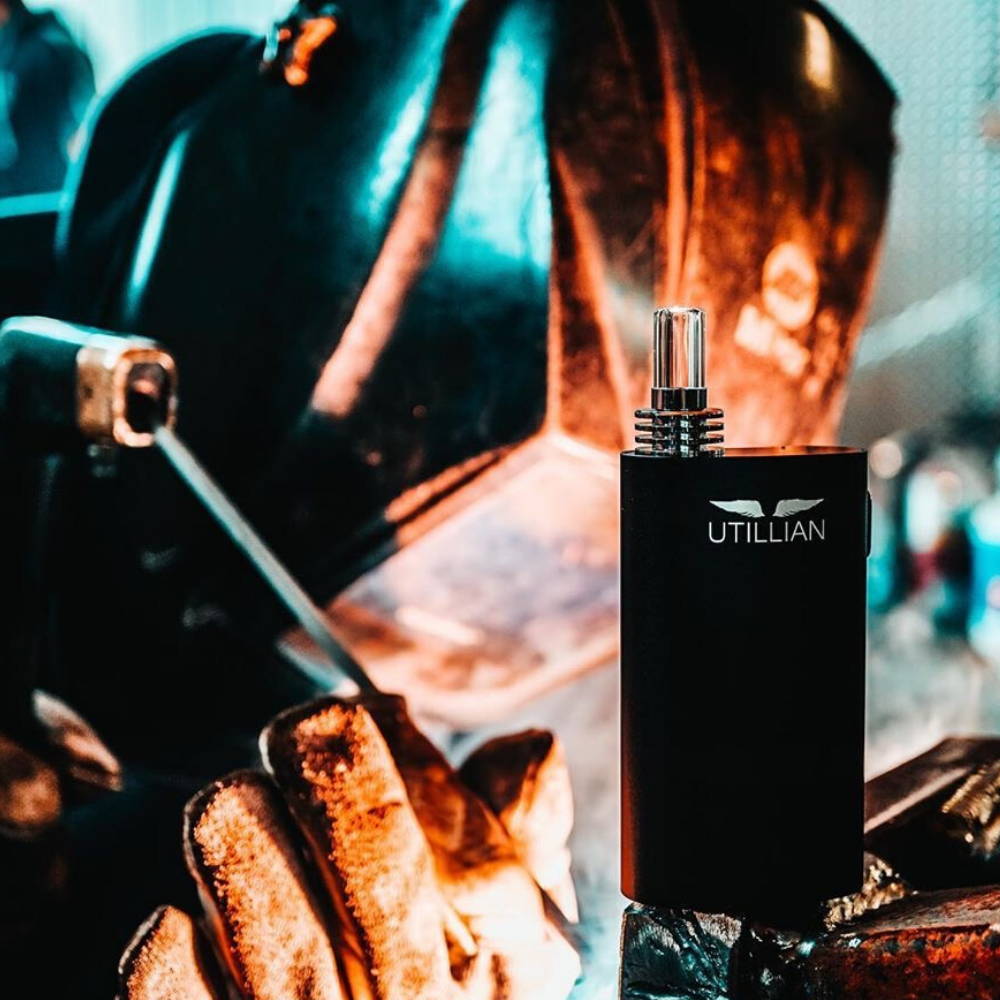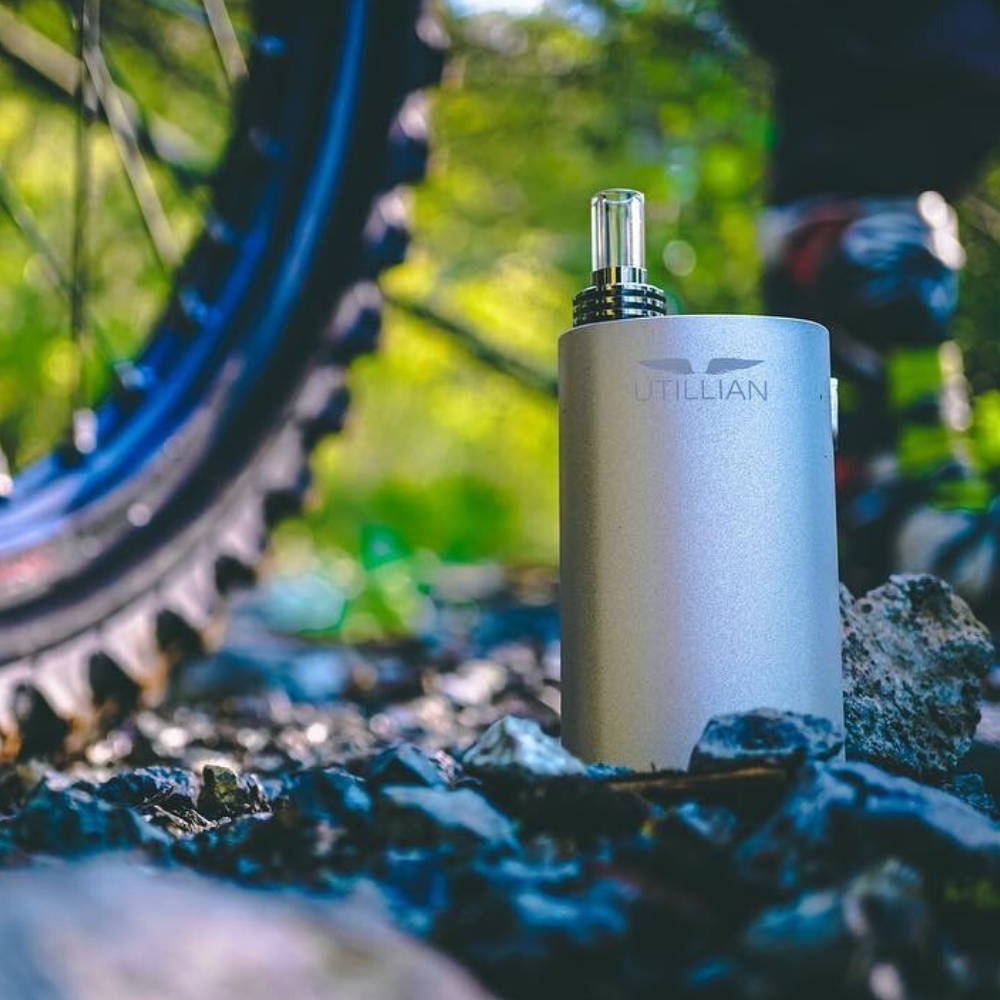 INSTAGRAM: @CANNACANADIANS
We Are Active Daily On Instagram!