Enjoy rich and flavorful hits from the Arizer V-Towers whip attachment.

The V-Tower features convection heating which forces hot air into the herb chamber to vaporize material without burning it. The V-Tower's digital control panel gives you full temperature control from 50°C to 260°C.

The Arizer V-Tower features a silicone whip that spins 360° allowing you to share with your friends easily and vape in any position comfortably.

Concentrate Or Herbal? Herbal
Size? Height: | Length: | Width:
Conduction Or Convection? Convection
Chamber Capacity? 0.1g - 1.5g
Medical Grade? Yes
1 - Arizer V-Tower
1 - V-Tower Multi-Purpose Heater
1 - V-Tower Power Adapter
1 - V-Tower Glass Cyclone Bowl
1 - V-Tower Glass Aromatherapy Dish
1 - Glass Stirring Tool
1 - V-Tower 3' Whip (Silicone)
1 - Spare V-Tower Flat Screen
1 - Spare V-Tower Dome Screen
1 - Sample Aromatic Botanicals
1 - V-Tower Owner's Manual
The V-Tower carries a lifetime warranty on the heating element and a limited 3-Year warranty covering defects in materials or workmanship. Retain proof of purchase for warranty service.
All warranty claims will need to be processed through Arizer's website. Arizer averagely takes 3-7 days to fix or replace your device.
*Glass is not covered under warranty or units damaged by dropping, tampering, unauthorized service performed or attempted, modifying the unit, misuse or abuse.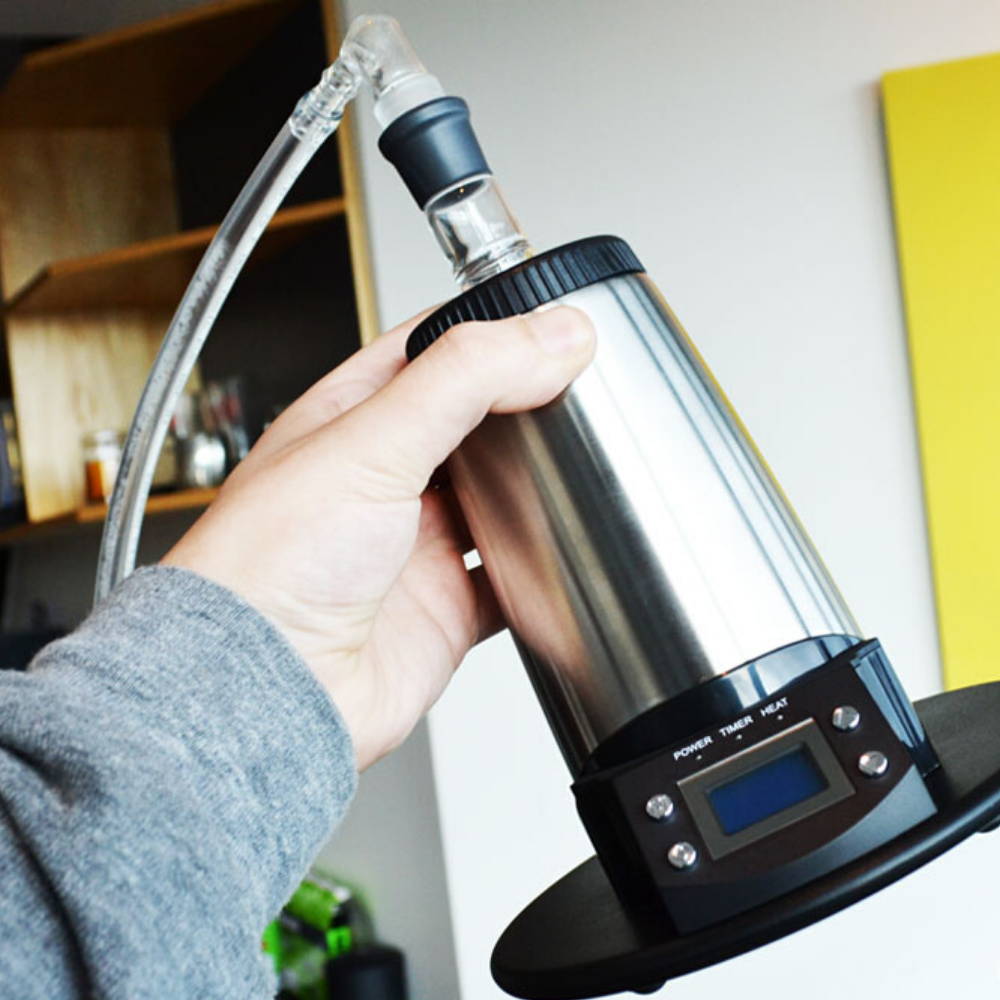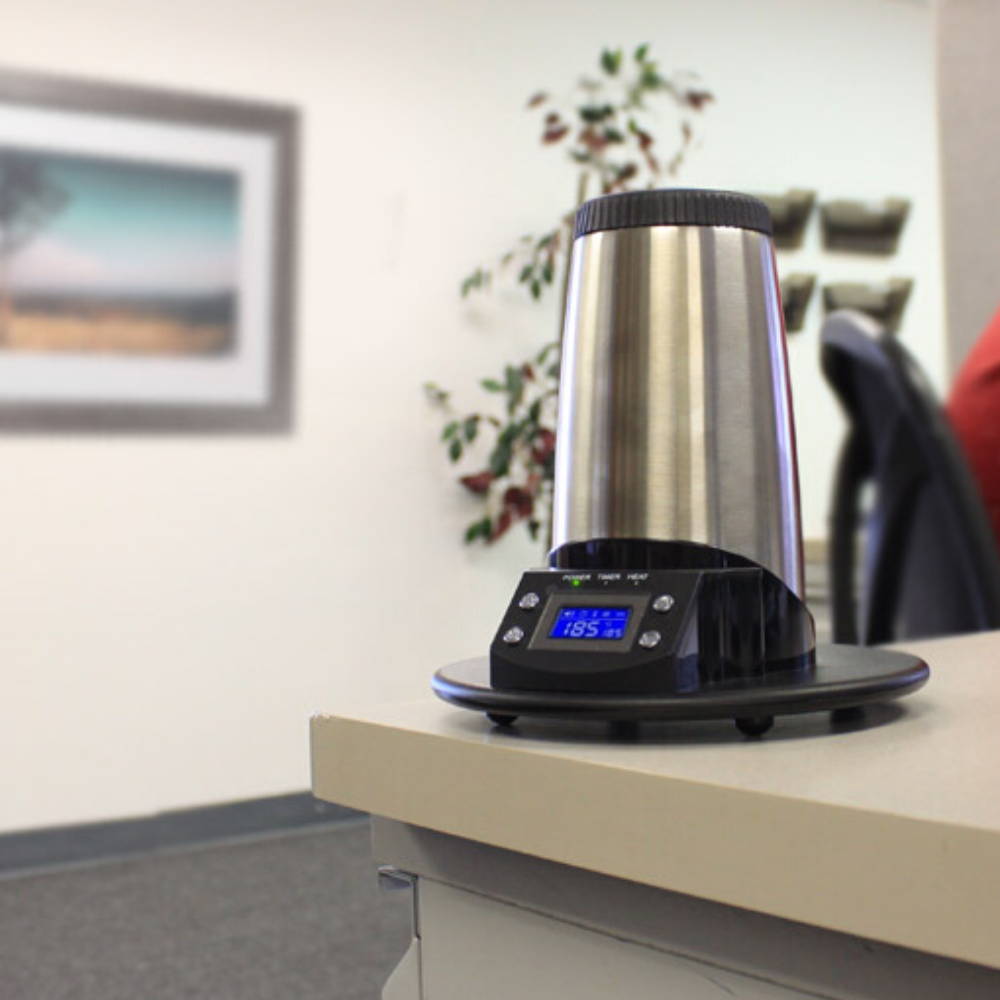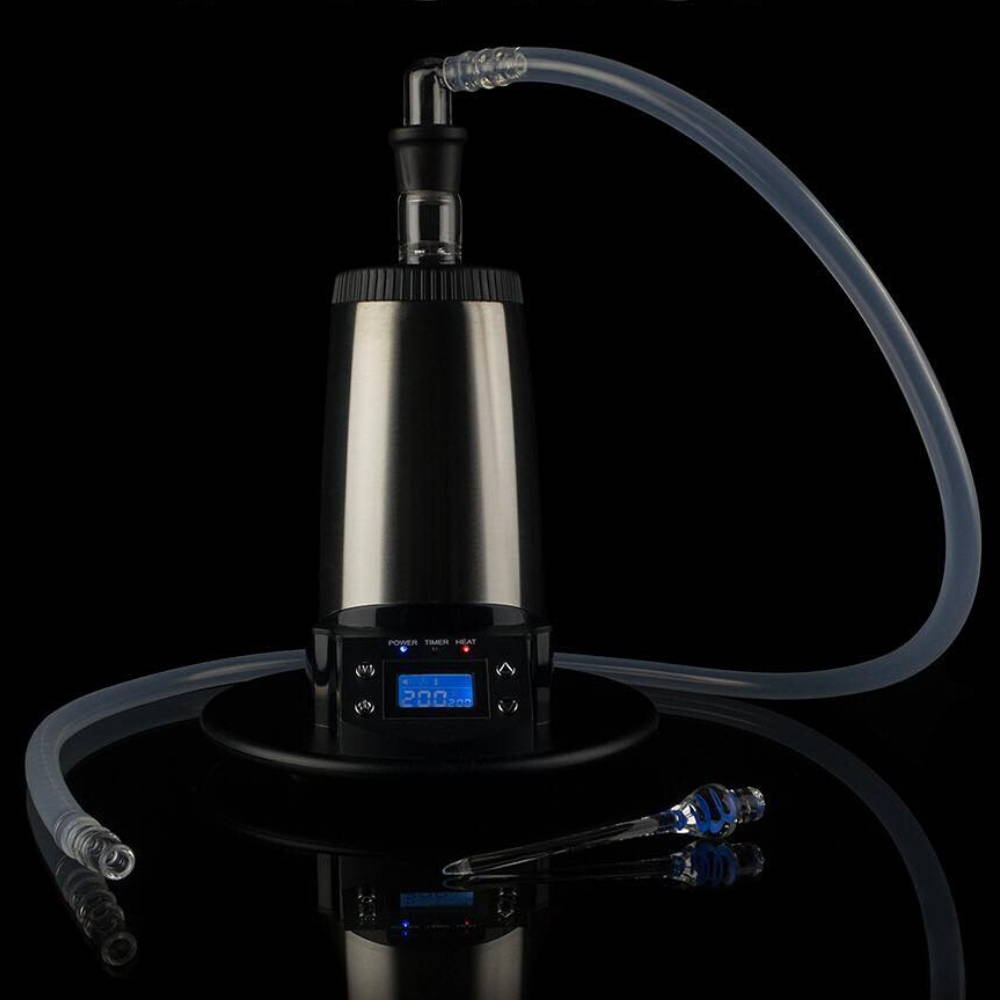 INSTAGRAM: @CANNACANADIANS
We Are Active Daily On Instagram!