The Sutra Mini portable herbal and concentrate vaporizer can comfortably fit in your pocket and in the palm of your hand with its small size only being 3" tall and 1" Wide.

The Sutra Mini features full temperature control from 300°F-430°F(149°C-221°C) and an OLED screen indicating your temperature level. The Sutra Mini gives you the functionality and control you need to have a perfect vaping experience while also making your session fast and efficient by heating up to vaporization temperatures in just 60 seconds.

The Sutra Mini features a built-in 1600 mAh battery that will fully charge in 1-2 hours and will averagely last 5-8 sessions.

The Sutra Mini comes apart for easy cleaning and maintenance. Simply take the device apart, and clean all non-electronic parts with a microfiber cloth and isopropyl alcohol. Rinse all non-electric items with water to remove all traces of the alcohol. Then allow everything to dry completely and you're ready for a session.

Concentrate Or Herbal? Herbal
Size? Height: 3" | Width: 1"
Conduction Or Convection? Convection
Chamber Capacity? 0.1g - 0.4g
Medical Grade? Yes
1 - Sutra Mini
1 - Cleaning brush
2 - Silicon Caps
1 - Quartz Cup
1 - Tweezers
1 - Dab tool
1 - USB Charger
1 - User Manual

The Sutra Mini includes a 1 year warranty covering all manufacturer defects.
All warranty claims will need to be processed through Sutra's website. Sutra averagely takes 3-7 days to fix or replace your device.
*U
nits damaged by dropping, tampering, unauthorized service performed or attempted, modifying the unit, misuse or abuse will deny you from warranty coverage.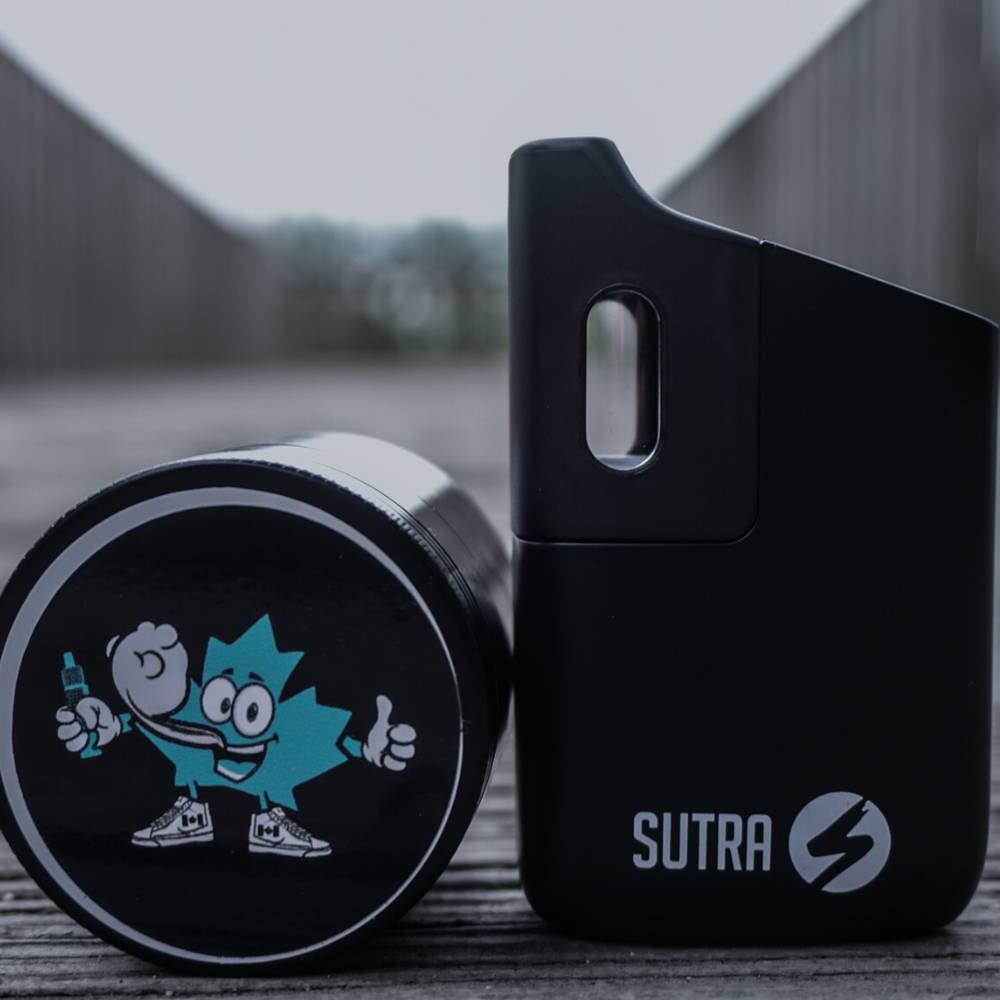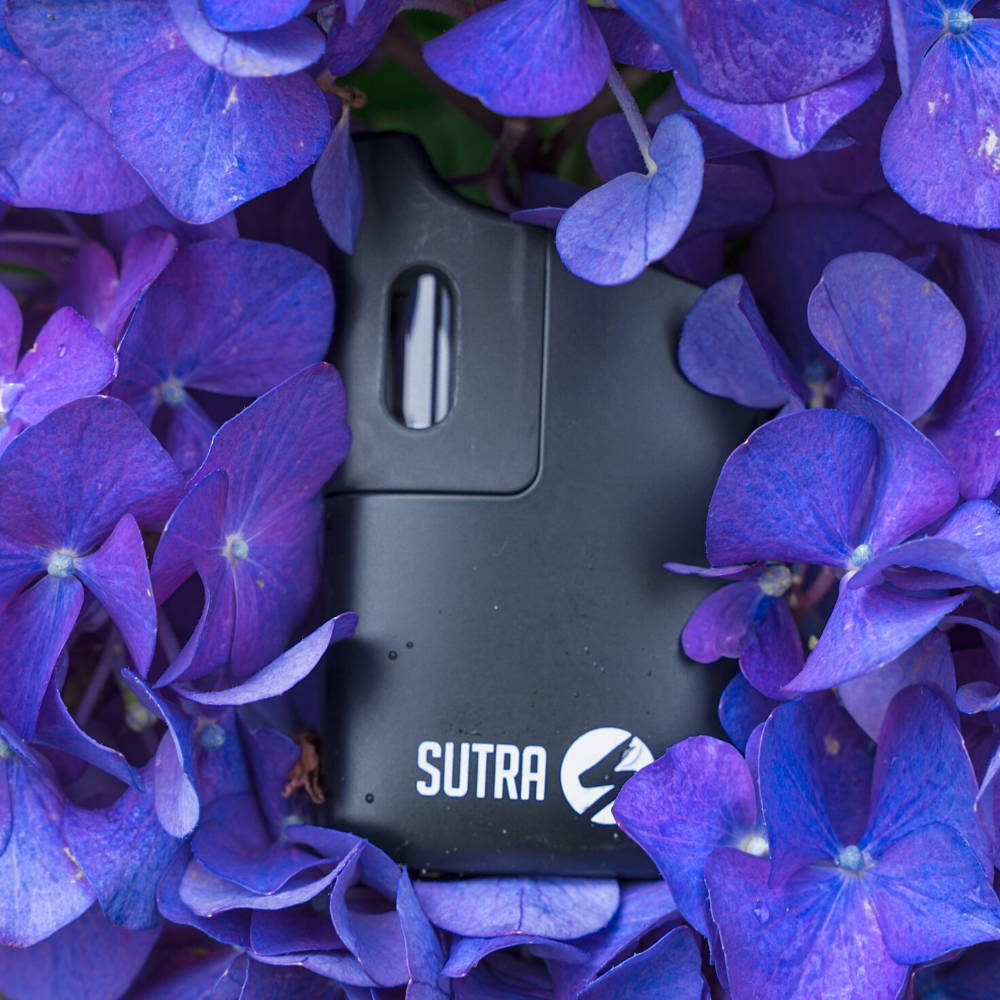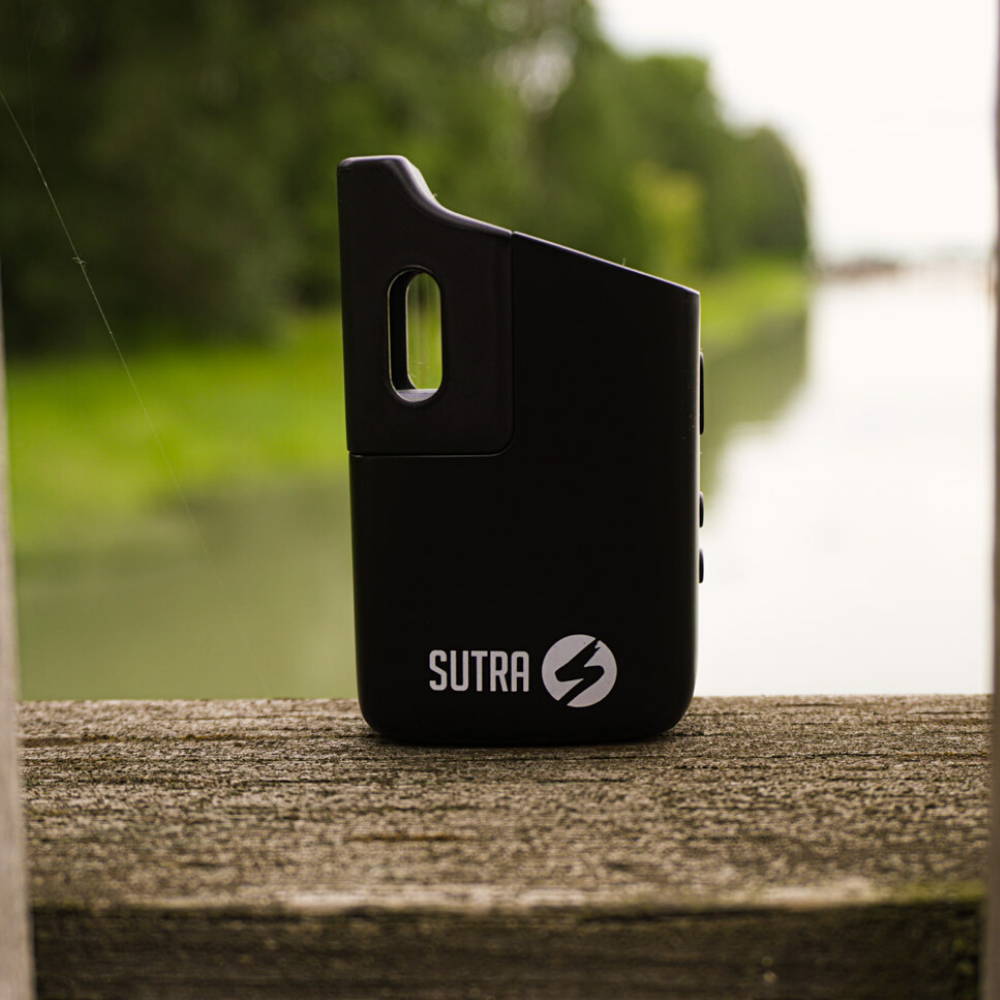 INSTAGRAM: @CANNACANADIANS
We Are Active Daily On Instagram!