The Digital Volcano Vaporizer produces high-quality vapor and is incredibly easy to use. Simply plug it in, choose your temperature, and let the device go to work for you.

This German hand-crafted vaporizer evenly vaporizers the herbs from the middle and out. The Digital Volcano has full temperature control with + and - buttons. control and a large LED screen displaying your temperature. Adjust your volcano anywhere from 40 °C – 230 °C and find your perfect vaping temperature. The Digital Volcano features convection heating. This heating style forces hot air into the chamber to vaporize material without burning it. As the forced-air system propels heated air through the vapor path, the high-grade metal, 100 watt heater extracts the essential flavors, aromas, and effects from herb with minimal combustion. The result is smoother, cleaner, and more potent hits.
The Volcano Easy Valve Set features an easy-to-use valve that's already connected to the balloon-bag so all you need to do is slip it onto the vapor outlet of the Easy Valve Filling Chamber. The Easy Valve doubles as a handle and mouthpiece for the balloon-bag and features a high-grade plastic bag that holds vapor for hours. The Easy Valve Set comes with 5 Easy Valves with balloon-bags, each of which lasts months before a replacement is needed. Easy to fill up and share, the Volcano Digital Vaporizer with Easy Valve Set is ideal for dry herb users who want a quick, hassle-free vaping experience.

Concentrate Or Herbal? Both
Size? Height: | Length: | Width:
Conduction Or Convection? Convection
Chamber Capacity? 0.1g - 1g
Medical Grade? Yes
1 - Digital Volcano Hot Air Generator
5 - Easy Valve Balloon with Mouthpiece
1 - Easy Valve Balloon with Adapter
1 - Filling Chamber for Herbs
3 - Filling Chamber Clip
1 - Cap Ring
1 - Normal Screen Set
1 - Drip Pad
1 - Volcano Air Filter Set
1 - Herb Mill
1 - Cleaning Brush
1 - Manual
The Volcano's warranty covers manufacturer defects within 3 years. The warranty will be valid for any original STORZ & BICKEL Vaporizer, regardless of where it was purchased. Defects due to normal use or wear are not covered by the warranty. Parts subject to wear such as batteries, screens, and similar are excluded from the warranty.

All warranty claims will need to be processed through the Storz & Bickel website. Storz & Bickel averagely takes 3-7 days to fix or replace your device.
DIGITAL VOLCANO vaporizer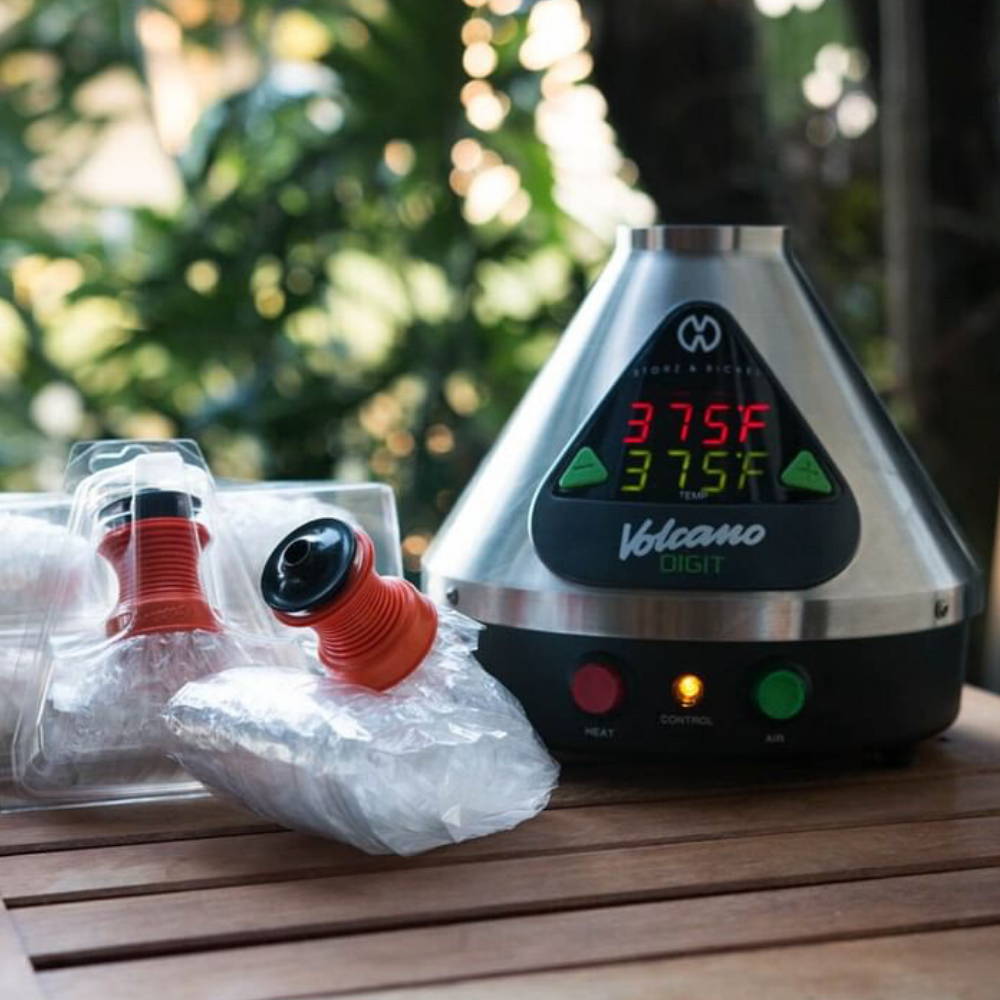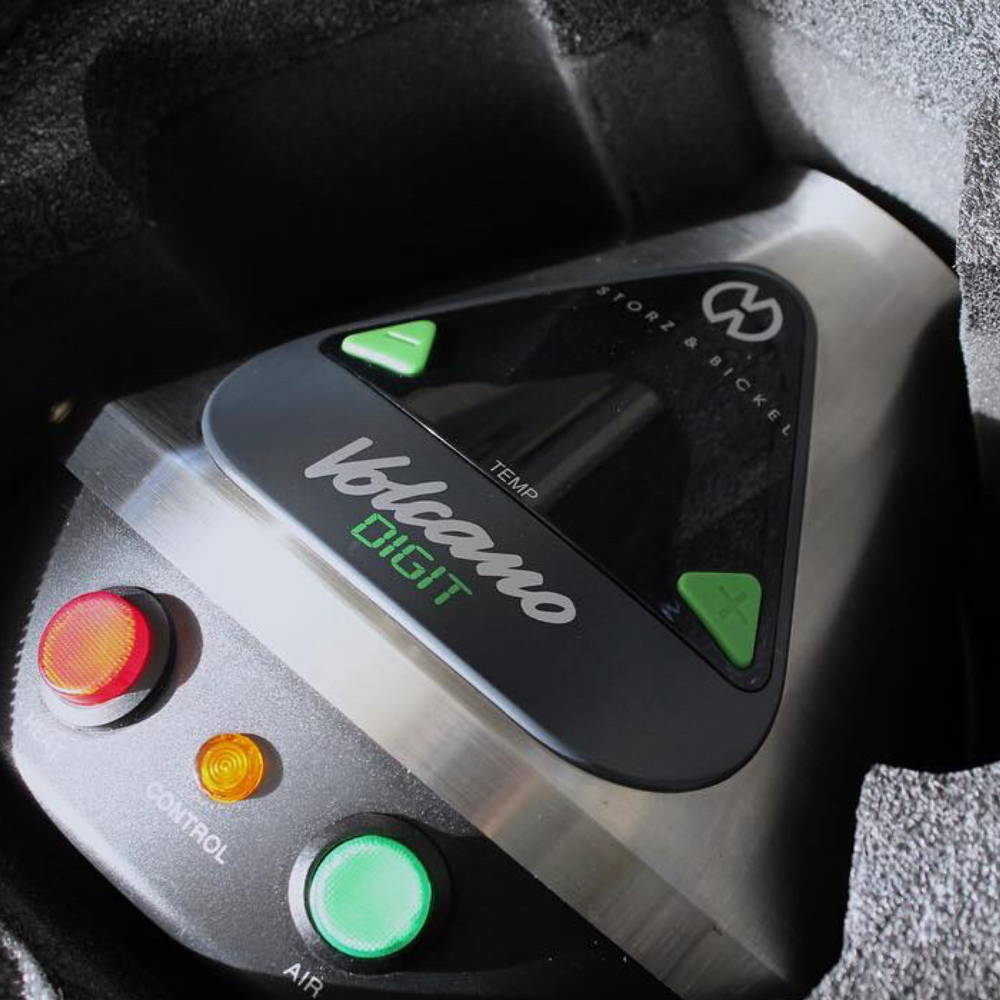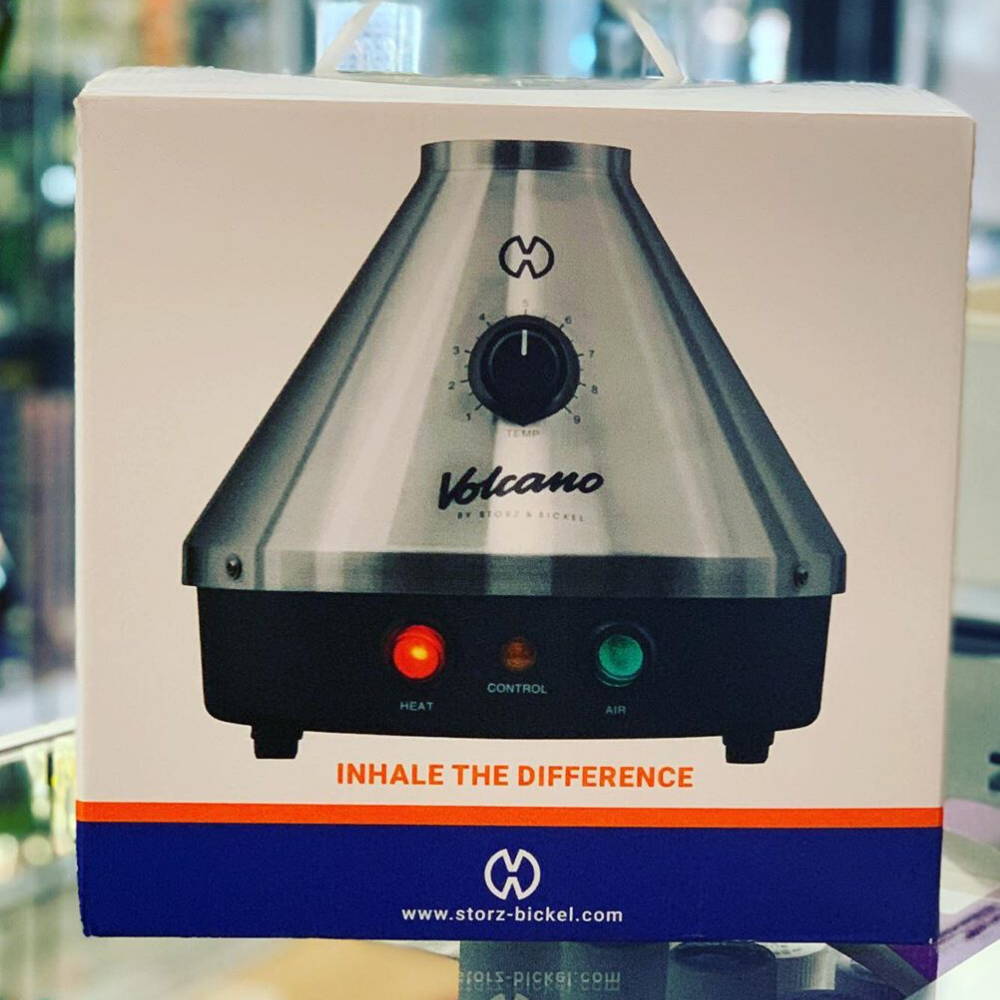 INSTAGRAM: @CANNACANADIANS
We Are Active Daily On Instagram!