The first version Dr Dabber Boost has been made bigger and bader. Featuring the Dr. Dabber Boost Black Edition that boasts larger nails, luxury packaging, and a modular heating element. The Dr. Dabber Boost Black Edition is a portable, battery-powered dab rig for concentrates. No torch required.

The Boost Black Edition comes with 3 nails, a quartz, titanium and ceramic. This gives you lots of room to experiment and customize your session. Whether you want maximum flavour or a big hit the Boost's nail selection gives you all of those options. The Boost also requires no torch to heat the device and can heat up all of its nails in just 25 seconds!

The Dr. Dabber Boost Black Edition is powered by a removable 18650 Lithium-ion battery. This makes it easy for you to switch batteries in seconds! If you have multiple batteries you can have endless sessions. The Boost is capable of 15-25 sessions before needing to be recharged.

The glass water attachment uses an inline diffuser to break up the bubbles as much as possible, this provides optimum cooling and filtration of your vapor before it is inhaled.
Concentrate Or Herbal? Concentrate
Size? Height/Length: | Width:
Chamber Capacity? 0.1g - 0.4g
Medical Grade? Yes
The Dr. Dabber Boost comes apart for easy cleaning and maintenance. Simply take the device apart, and clean all non-electronic parts with a microfiber cloth and isopropyl alcohol. Rinse all non-electric items with water to remove all traces of the alcohol. Then allow everything to dry completely and you're ready for a session.

1 - Boost Black eRig
1 - Glass Water Attachment
1 - Domeless Titanium Nail
1 - Domeless Ceramic Nail
1 - Domeless Quartz Nail
1 - Magnetic Carb Cap
1 - Magnetic Loading Tool
1 - Medical Grade Silicon
2 - Storage Container
1 - Micro USB Charging Cable
1 - Limited Edition

Keychain
The Dr Dabber Boost Black Edition comes with a limited 2 year warranty. If the component cannot be fixed, Dr Dabber will initiate an replacement/return process.
All warranty claims will need to be processed through Dr. Dabbers website. Dr. Dabber averagely takes 3-7 days to fix or replace your device.*Used atomizers are not available for warranty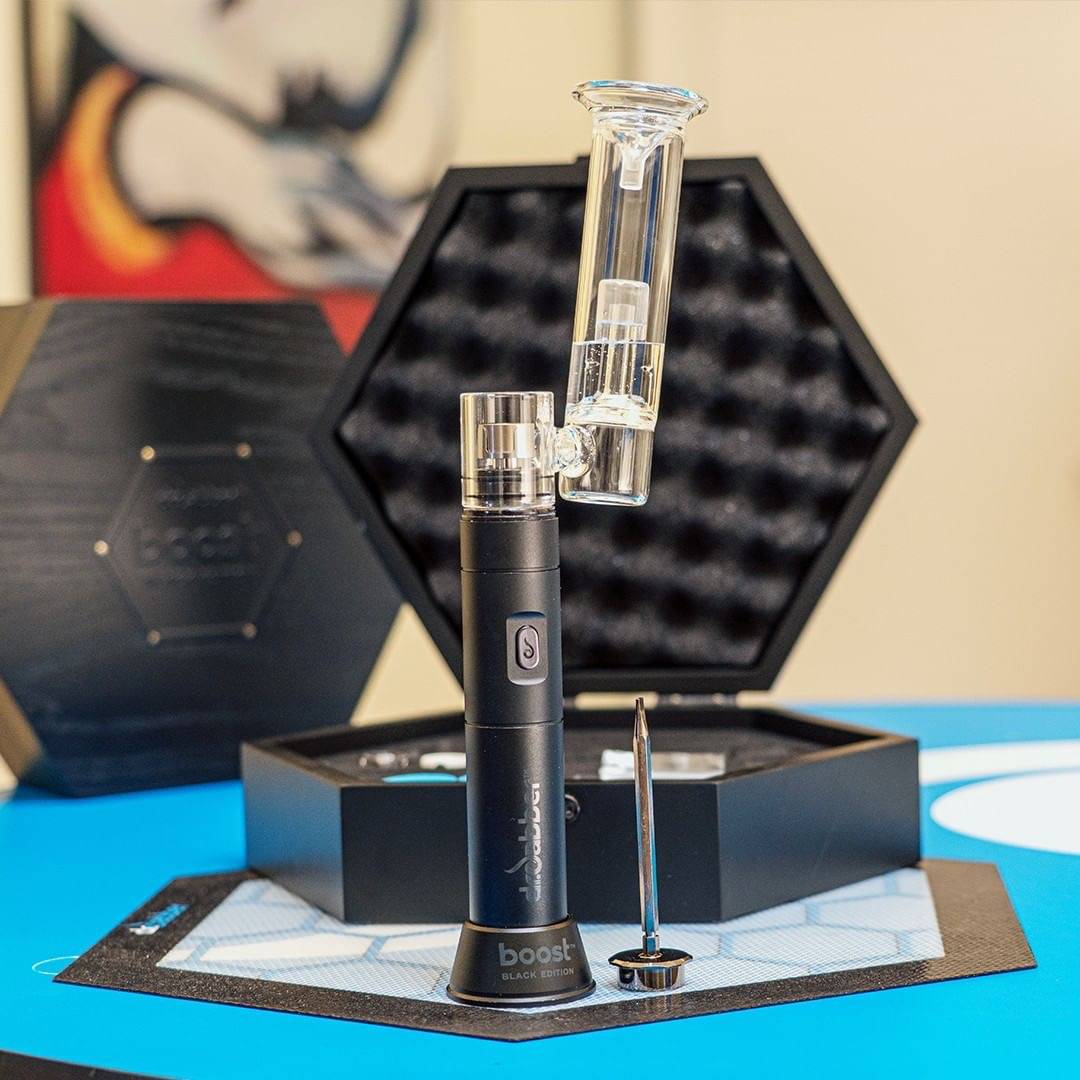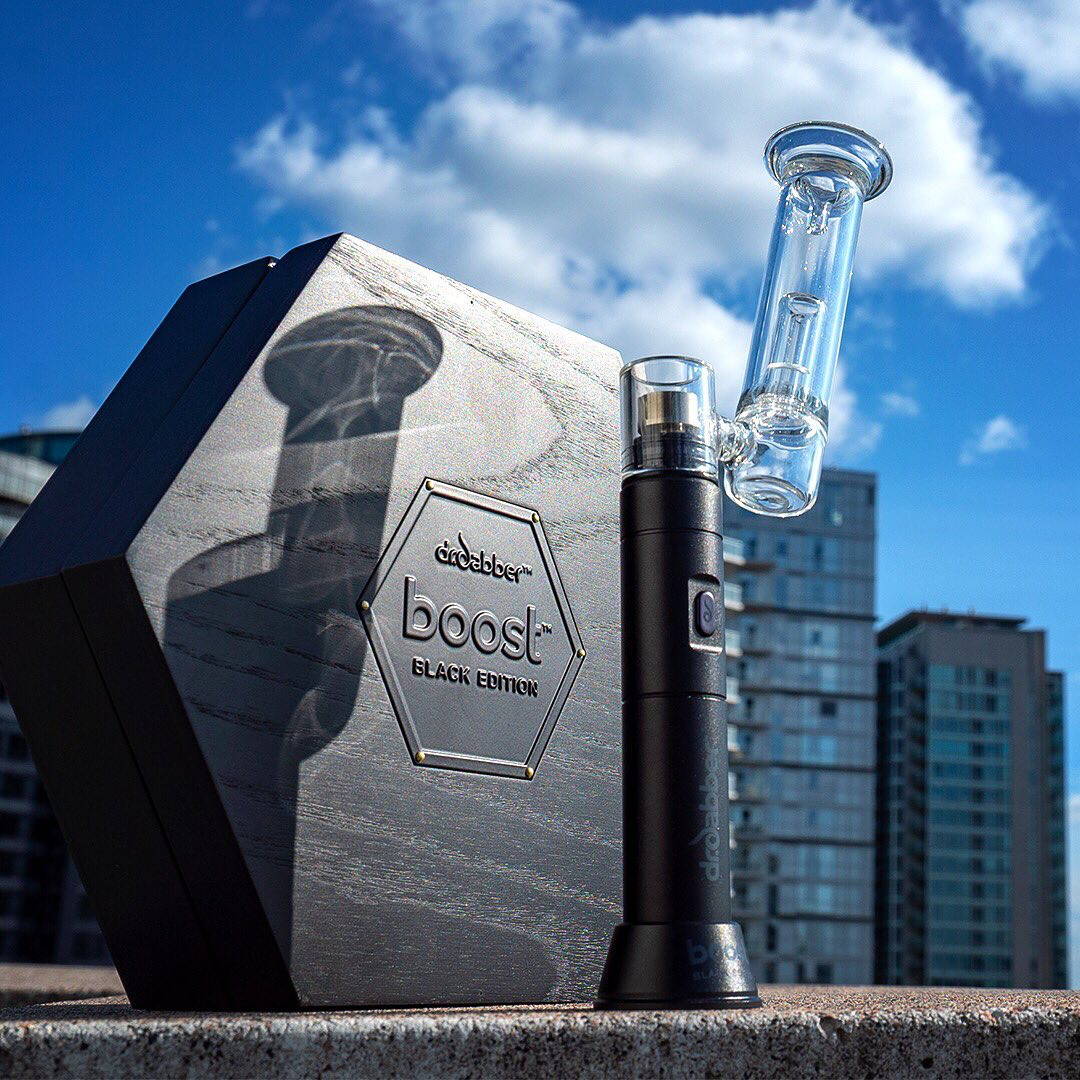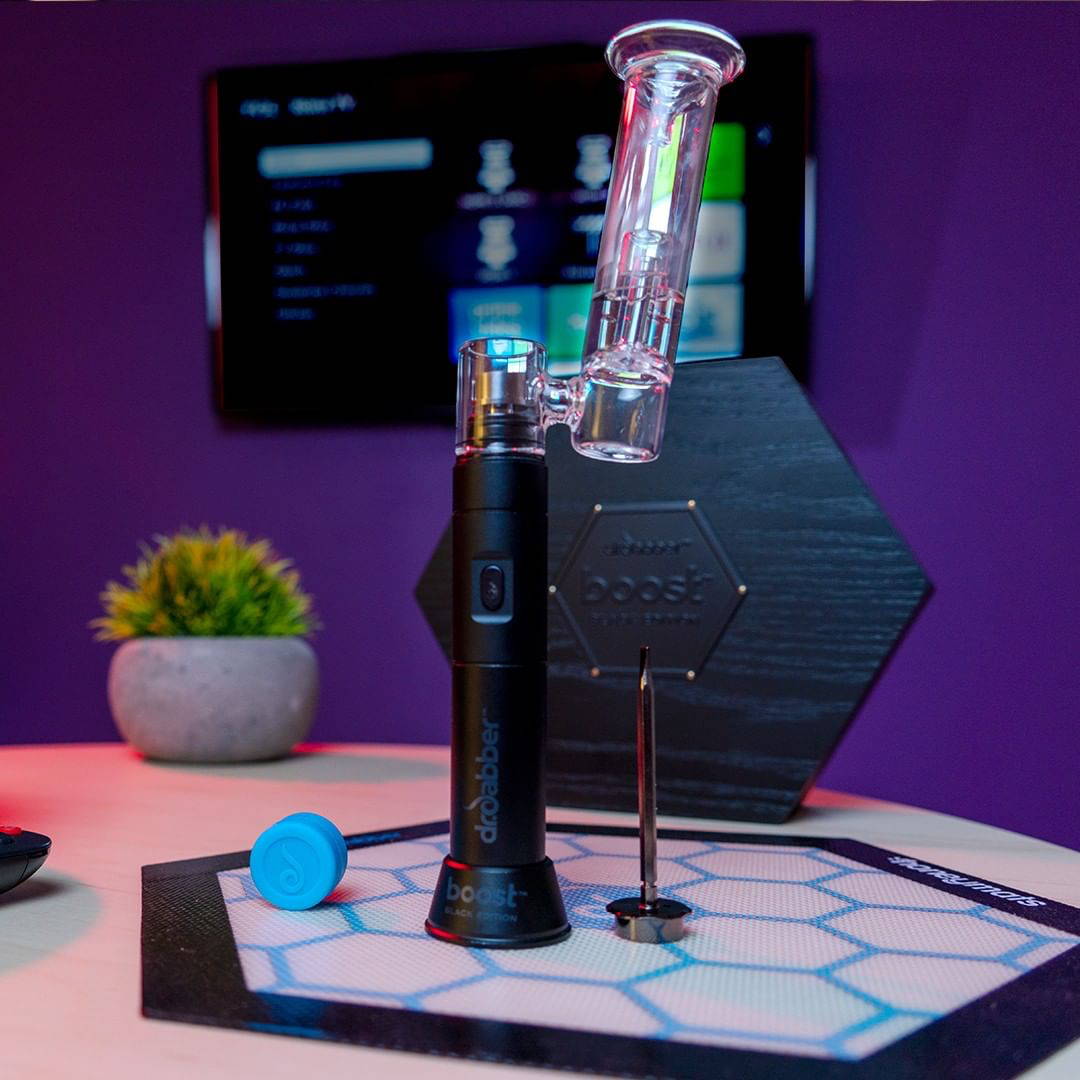 DR. DABBER BOOST BLACK EDITION PARTS